I am Inka.
A Watercolour, Calligraphy and Surface Pattern Design Artist.
Nice to meet you!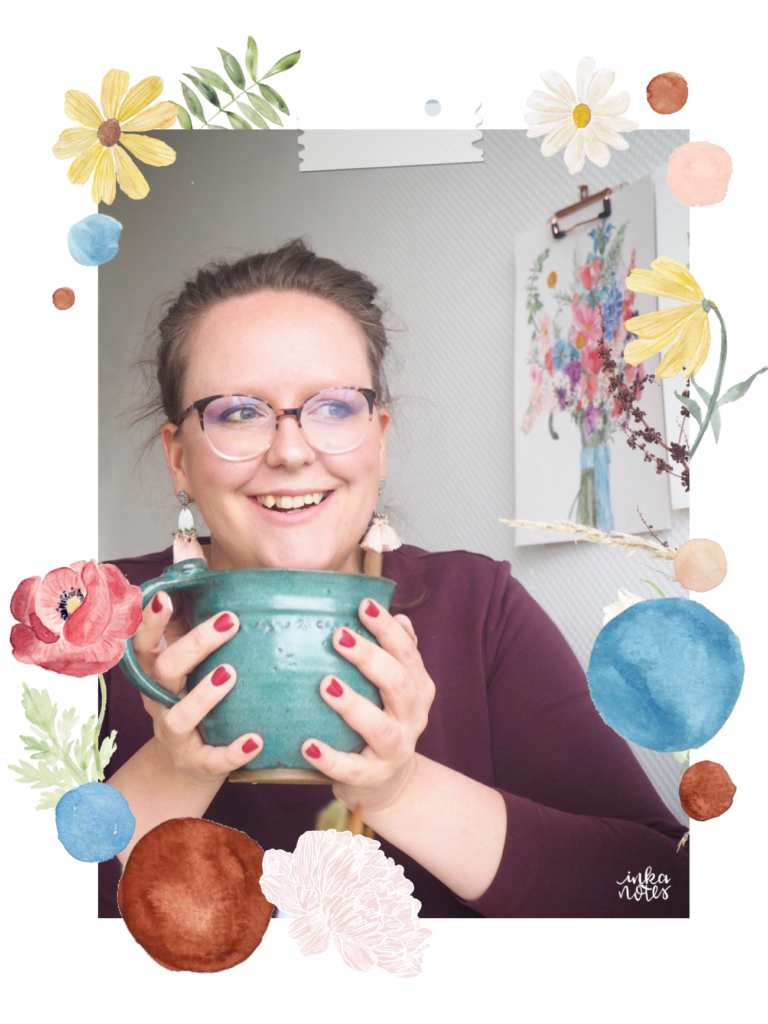 My designs are inspired by the places I have been, places I want to visit and by the my nomadic lifestyle. Through nature, the many beautiful botanics and flowers, and by the little details that a lot of people might miss. You will find me often stopping on the side of the road, holding everyone up on a walk, because a flower, a rock, an insect, or a leaf has caught my eye.
Finding those gems, patterns, shapes, and small details that hold our daily life in balance truly is the key to my designs and illustrations.
I thrive on creating purposeful, meaningful designs that tell a story and let dreams come true. Being able to inspire you and everyone else to enjoy the little things in life.
I paint in watercolors and ink. I love to collaborate and work with sustainable, ecofriendly companies with the same values, on product design like packaging, fabrics, products and more.
If you feel like we might be a good match, feel free to have a look around, and get in touch.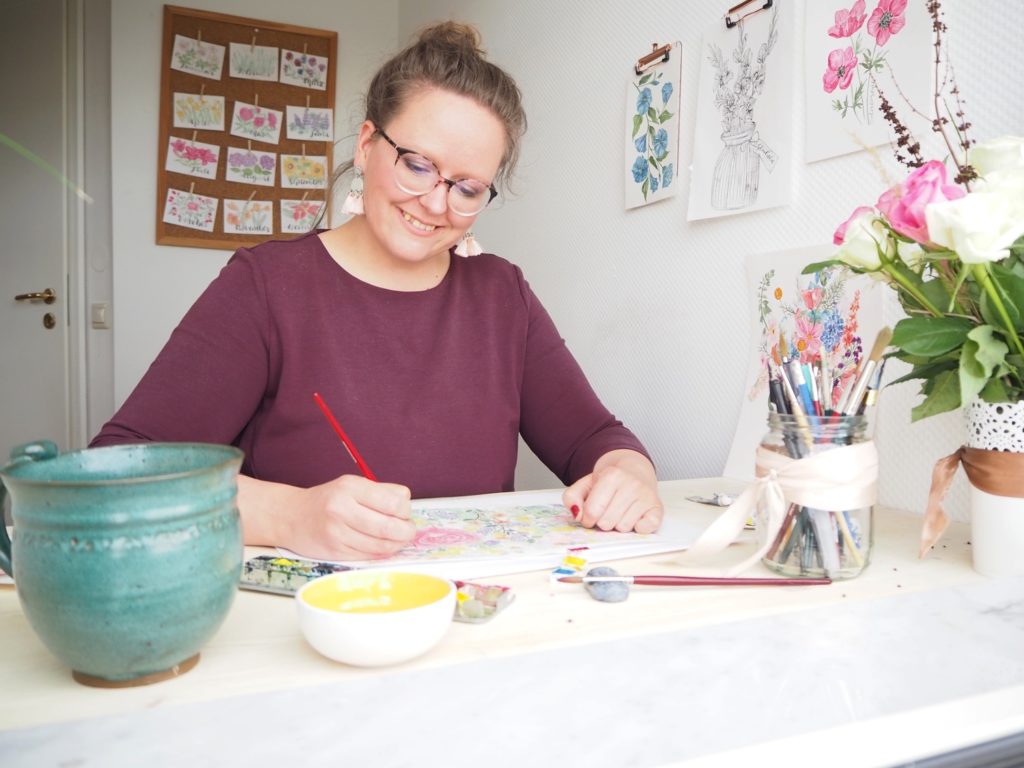 Although I don't particularly like the term "nomad", it does describe me very well. Living in a 5m Caravan rolling from one place to the next, sometimes staying a short moment, sometimes staying a while.
I was born in Germany and moved to Canada at the age of 9. After high school and an apprenticeship in graphic design, I have been searching for a "home" for the last 12 years. In reality, though, home is wherever I am currently located.
After traveling to 70 countries, including 10 with a more "long-term" stay, the search is still not at its end. But it's said it's all about the journey.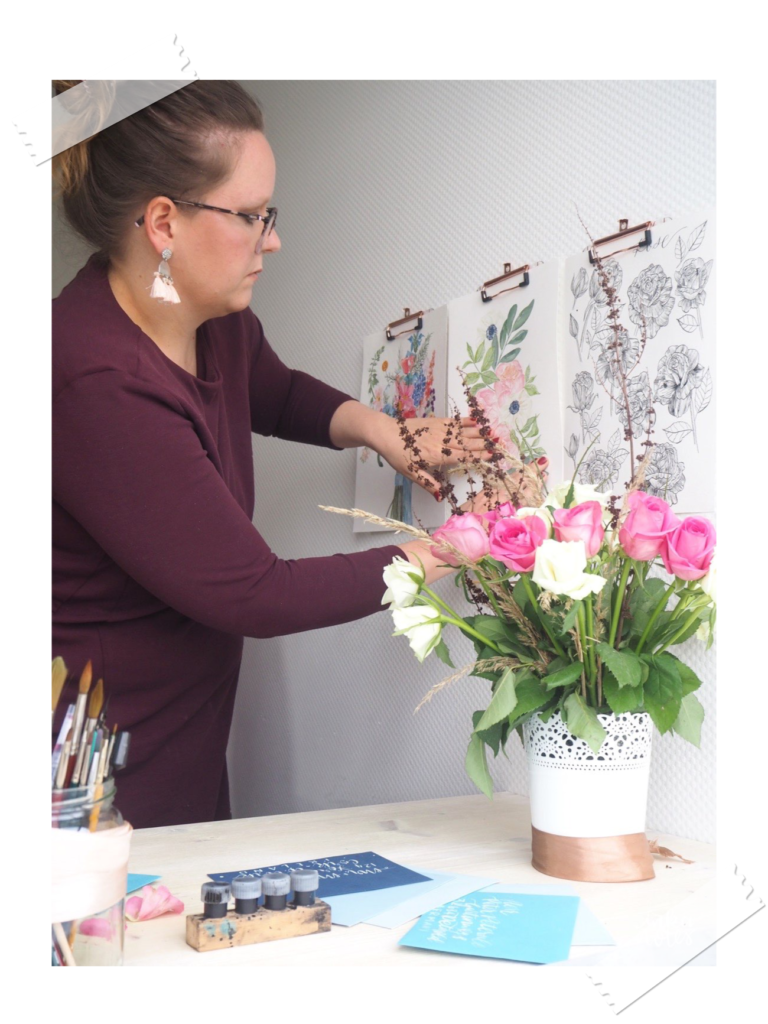 The only two forms of therapy I need are painting and baking.
Also, give me a big cup, please! My favourite cup is the green one in the picture.
Coffee in the morning, tea in the afternoon.
I once got second place at the provincial level for an art piece I did for Remembrance Day.
Favorite Watercolor Paint: Sap Green and Permanent Rose
Favorite Flower : Peony
Favorite Seasons: Spring and Autumn because they are ideal for wearing my cowboy boots.