HELLO
I am Inka.
A Watercolour, Calligraphy and Surface Pattern Design Artist.
So Nice to meet you!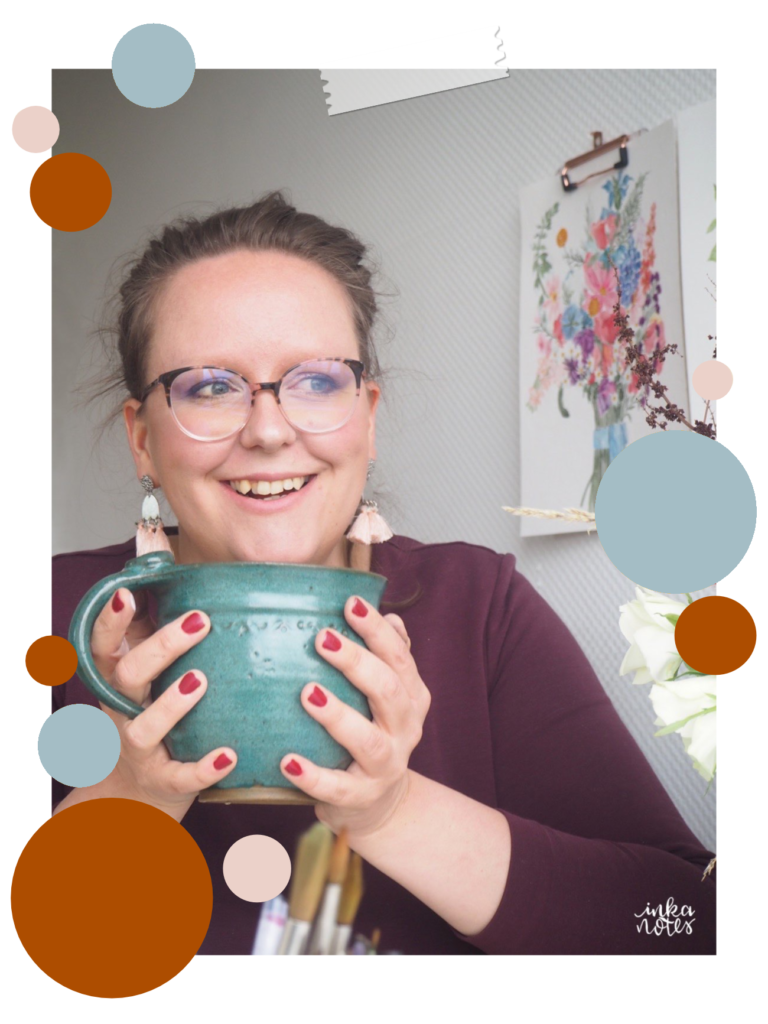 My Designs are inspired by the places I have been, places I want to visit, by the lifestyle I live, by Nature, all the beautiful Botanicals and Flowers, and by the little details that a lot of people might miss. You will find me often stopping on the side of the road, holding everyone up on a Walk because a Flower, a Rock, an Insect, or a leaf has caught my eye.
Finding those Gems, Patterns, Shapes, and Emptiness that hold our Daily Life in Balance truly is the key to my Designs and Illustrations.
I thrive to create purposeful with meaningful Designs that tell a Story and let Dreams come true. To inspire you and everyone else to enjoy the little things in life.
If you feel like we might be a good match, feel free to have a look around, and get in touch.
A Little Background Info
A Little Background Info
Although I don't particularly like the term " Nomad" it does fit fairly well in my case. Living in a 5m Caravan rolling from one place to the next, sometimes staying a short moment, sometimes staying a while.
I was born in Germany and moved to Canada at the age of 9. After Highschool and an Apprenticeship in Graphic Design, I have been searching for a "home" for the last 12 years. In reality, though home is where ever I currently am located.
After traveling to 70 Countries and 10 with a more "long-term" stay the search is still not at its end. But it is said it's all about the Journey.
"Life is a Voyage and the Journey is the Destination, Not the Destination the Journey."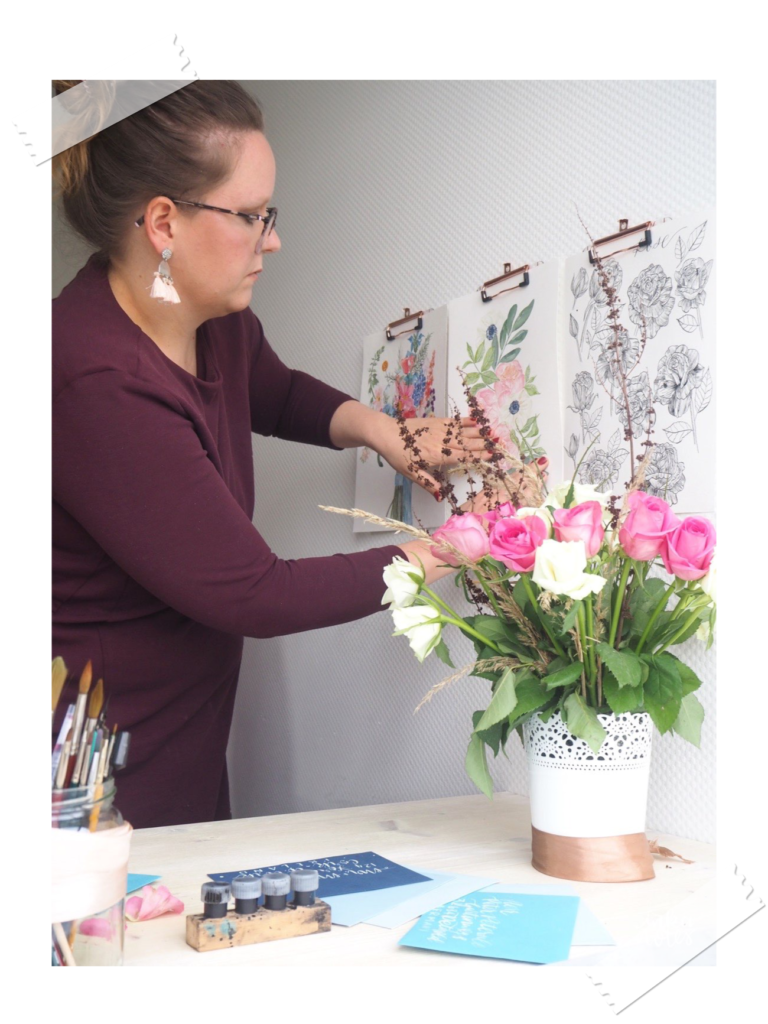 Some Random Facts you might care to know:
The only two forms of Therapie I need are Painting and Baking.
Also, give me a Big Cup Please! My Favourite Cup the Green one in the Picture.
Coffee in the Morning, Tea in the Afternoon.
I once got second place at the Provincial Level, for an Art Piece I did for Remembrance Day.
Favorite Watercolor Paint: Sap Green and Permanent Rose
Favorite Flower : Peony
Favorite Season: Spring and Autumn, both seasons are perfect Weather for wearing my Cowboy Boots.