Mood Board, Colours, and Gem Stones what do they have to do with each other? Perhaps an Peridot Inspirational Mood Board ?
Peridot is the birthstone of August, a beautiful vibrant lime green yellowish color. It is known as the Gem of the Sun and is one of the rare Gemstone that is found in only one color.
The Peridot will be this Month Mood Board Inspirational Colour.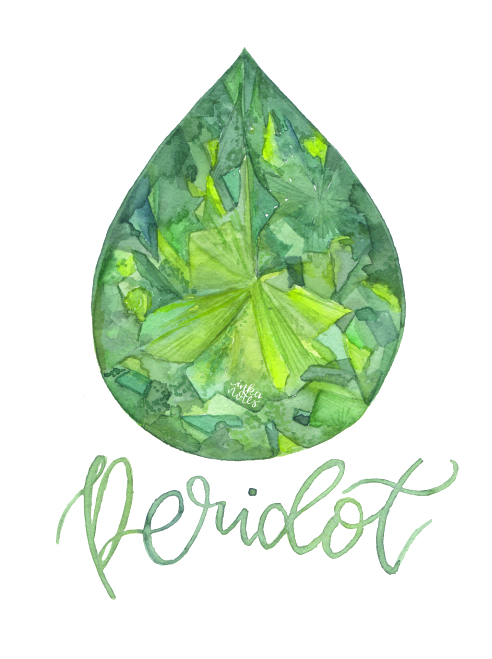 You might be asking what do these have in common? Alright now really what do these have to with each other?
Simple as an Artist, you are always secretly out there trying to challenge yourself, paint, create, or design something new. The New becomes old quickly. Maybe these changes happen subconsciously, but they are they. We are always evolving our skill and progressing and perfecting our skill.
It is never going to stop. If you are a fellow artist, compare your work to a year ago. It will blow your mind; what you thought was amazing a year ago is just part of the process.
You will see that there are changes, even though the style may be the same or similar, the use of materials will differ. With that said, to create all those new works of art, we need Inspiration.
Inspiration can come from the world around us. Ever notice how you get the best ideas under the Shower or while going for a walk? That is Inspiration. Mood Boards fall into that same category. They give inspiration direction, an aesthetic, a color palette, and a topic or subject. While also a sense of pattern and new views when Inspiration is at it's low, sparking new ideas. Each Month (lucky for me) there is a designated Gemstone that will be the inspirational color of the Month.
Mood Boards are so crucial for an Artist.
Mood Boards help you see what a client wants, (if you work with any) while you might Imagine one thing under the term "Gem" they might have a completely different perspective or idea. Mood Boards make a vision come to life
The official Dictionary Meaning is :
MOOD BOARD
an arrangement of images, materials, pieces of text, etc. intended to evoke or project a particular style or concept.
The Peridot a lime green yellowish Gemstone is a symbol of strength and Protection, truly gives off a beautiful Mood Board.
Maybe this has helped with your Inspiration to create your next Project. All of these Photographs where also taken by Inka, as you can maybe tell there is a nature and flower theme going on, both of with strike my Inspiration immensely.

---
All content, pictures Copyright © 2021 by inka notes | www.inkanotes.com • All Rights Reserved. All other content is copyrighted by the respective authors and linked to Origin.