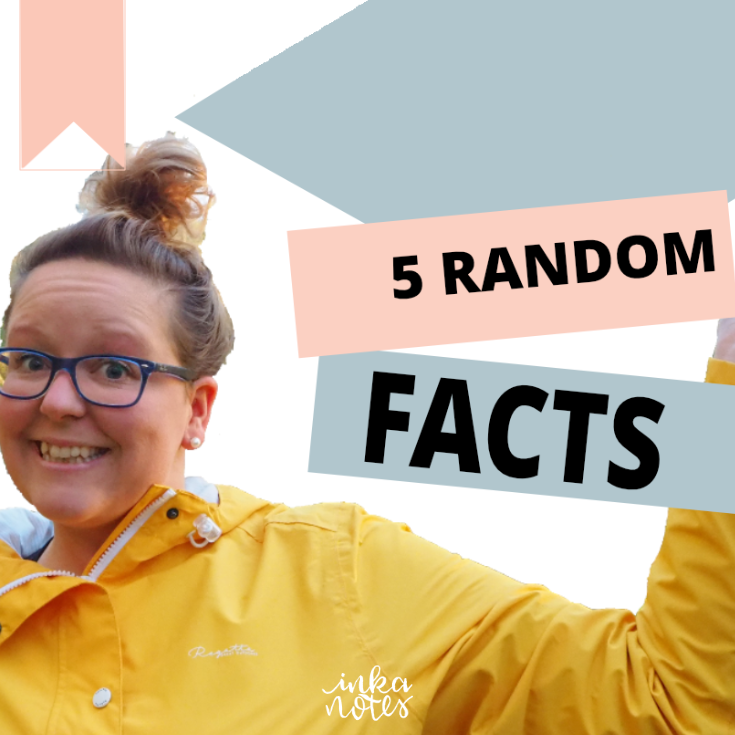 18 Feb

Get to know the Brand & Artist | 5 Random Facts

Welcome, Hello, Howdy!

There are so many ways to say hello and welcome, but only one will do today. And that is to give you an introduction to Inka Notes and the Watercolour and Calligraphy Artist behind the Brand. Basically a Get to know the Brand & Artist, including 5 Random Facts.

Of course, you can read more on the About Page or simply search About, and you will find all the Artikels that will be related to getting to know the artist and the person behind Inka Notes.

Inka Notes, what is it?

Well, it might just be time for a little brand story. Inka Notes was launched in Late November 2018. (yes still a baby). It is the brand name, of all of the Project, Crazy Ideas, and Custom Painting that I (Inka) plan to put into action.

In the next few months, you will see Art Collections (look for the "Heart Collection" this Spring), Custom Paintings (more details on this soon) and Online Classes.

There might be more in the Future, but those are the plans, and the direction Inka Notes will go into the next Months. Or at least that is what I am saying now.
Now let me say Hi! (this is the first Video on my new Channel)
(If you don't feel like listing to me talk, and judging me in the first 3 seconds if you like me or not, you can just read the small, simple facts below.
I, Inka, am a Calligraphy and Watercolour Artist and the face, mastermind, and creator behind Inka Notes.
Why Calligraphy and Watercolor?
I found my love for Calligraphy in 2016 while working on Season in Austria. It was a wonderful outlet to just be and yet be creative. It was almost as this was when the craze in Germany and Austria started in the Handlettering world. Like most "famous" people at the time recommended Brushpens where the thing.
Well I am so glad that I started and didn't let the fear of not excelling keep me down, there was a huge learning curve there for me. Not so immediate being in the bubble, but definitely looking back.
Now I much prefer the very classical NIB and PEN combination. It gives me so much joy, the elegantly simple and oddly unique pieces that can be produced.
On the other hand, I fell like was always in my Geans. My Dad and Grandpa are/where both Artists, I was always surrounded by the Beautiful Colour. My Birthday card where always handmade, and I loved it. Growing up my Dad had this Drawer/ Self that had all of the precious Art Supplies in them. I knew well enough however not to touch them and let them be what they are. I just got a small selection for myself, which I did not complain about.
5 Random facts, that I get asked all the time, and help you get to know me more.
By my Accent you would probably think I am American, no I am not.
I am 100% German, but I did grow up in Canada.
Immigrated to Canada at the age of 9, therefore picked up on the Canadian Accent.
Before "settling" in Ireland, I have been traveling the past 10 years and only visited about 70 countries.
I am a Tea & Coffee Person depending on the time of the day.

---
All content, pictures Copyright © 2019 by inka notes | www.inkanotes.com • All Rights Reserved. All other content is copyrighted by the respective authors and linked to Origin.
Want to receive the ink + brush letters from inka notes.
**By adding your data in the Box below, you agree to subscribe to the inka notes Newsletter, called ink + brush letters.