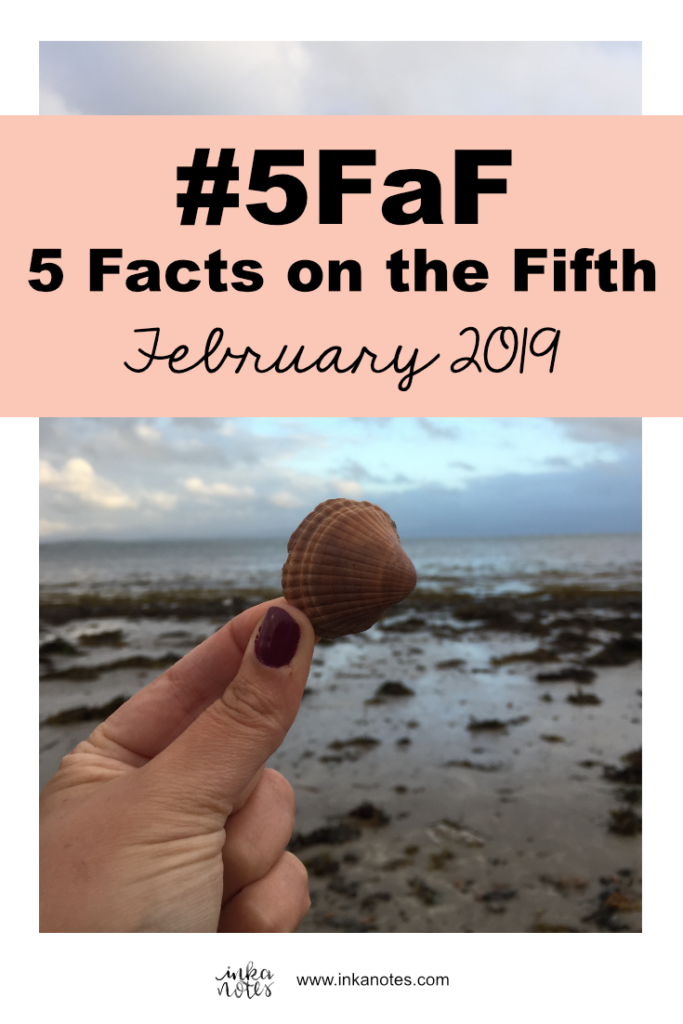 You might be wondering what is this whole thing why 5 Fact on the Fifth? When it is not even the Fifth. It is the 26th to be exact.?!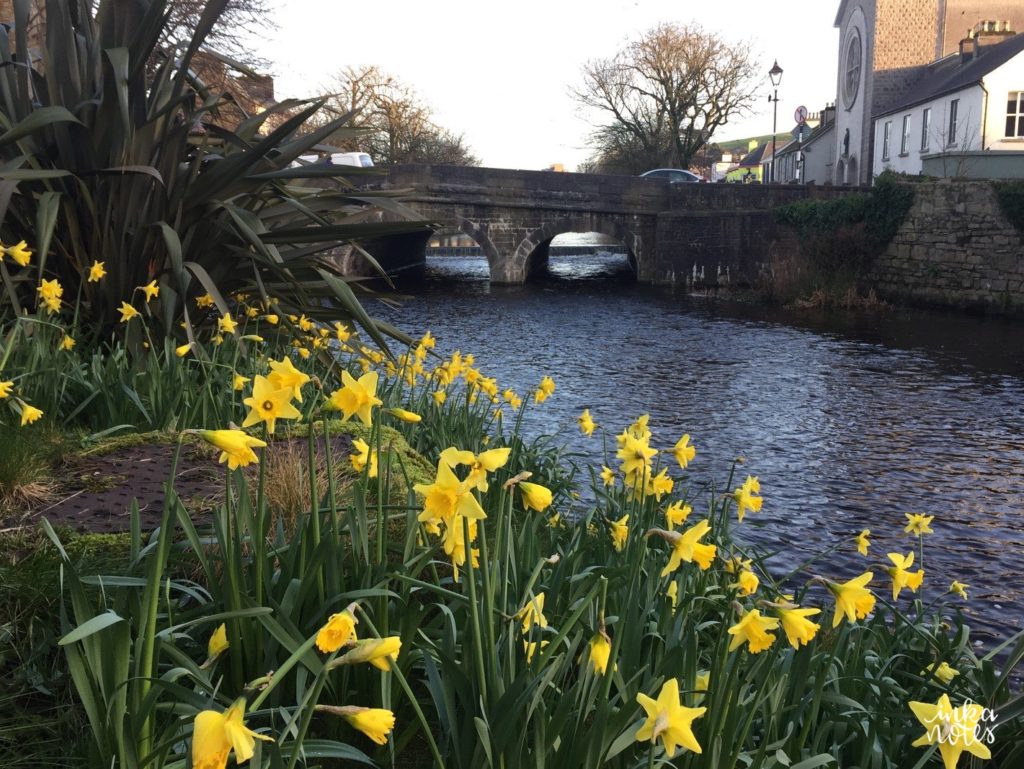 It is February the Daffodils are already coming out hear in Ireland, it really does feel like Spring. Although it is not. On the fifth and every month for the past 13 month for that matter, a the German Blogger NIC from Luzia Pimpinella, starting a beautiful challenge, a way to connect with other Bloggers, Creative, Business and who ever else out there. This month I participating for the first time. Cause who does not like to answer just some Random Questions.
Also the Questions on her site are in German on her page, if you need any help in Translating them feel free to Reach out in the Future, as I plan on doing this every Month. Just something small, a small way for you to get to know me better. And don't forget the hashtags : #5FaF #FÜNFFRAGENAMFÜNFTEN #randomfactsaboutmeandyou #FIVEFACTSONTHEFIFTH (oh yeah I added the last one, ENGLISH yeah!!
Now with out further Words, the February Questions:
What is your Superpower?
I would love to think I could say something cool like flying or teleporting, which both I would absolute love to be able to do. But sadly that is a dream and not really the reality. However I do think that my Superpower is learning Creative things rather quickly, as in I pick up on them pretty fast once I had an introduction. Also I make a pretty mean Gin and Lemon Bundt Cake. psst … if you sign up for the ink + brush letters I might share the recipe with you.
What is impossible for you to throw away?
I feel like I am pretty good with throwing things, away but I think that is totally a lie that I probably tell my self. Considering I have not lived with all of my stuff for a good few years. But probalby old memories, and and like old Photos, of my Childhood. Even though I have not looked at them for ages.
What are looking forward to each day?
My moring Coffee or Tea. Honestly I love this time, its' so quiet peaceful and with each sip I feel like I am waking up more and more. Oh and I have the prefect view of the Clew Bay, which leads into the Atlantic Ocean, at the moment so who does not like that.
Which sounds do you love?
I love the Sound of Rain, or the Ocean. They are so calming and positive. I am also a huge fan of listending to them while doing anything that need all my Brain. And because after a while you start feeling cold, and get to cuddle up in a Blanket. If I could I would cuddle up in a Blanekt all day of the year. Another Reason why West Ireland is the perfect home, I have a lot of Rain and the Ocean is just out the door.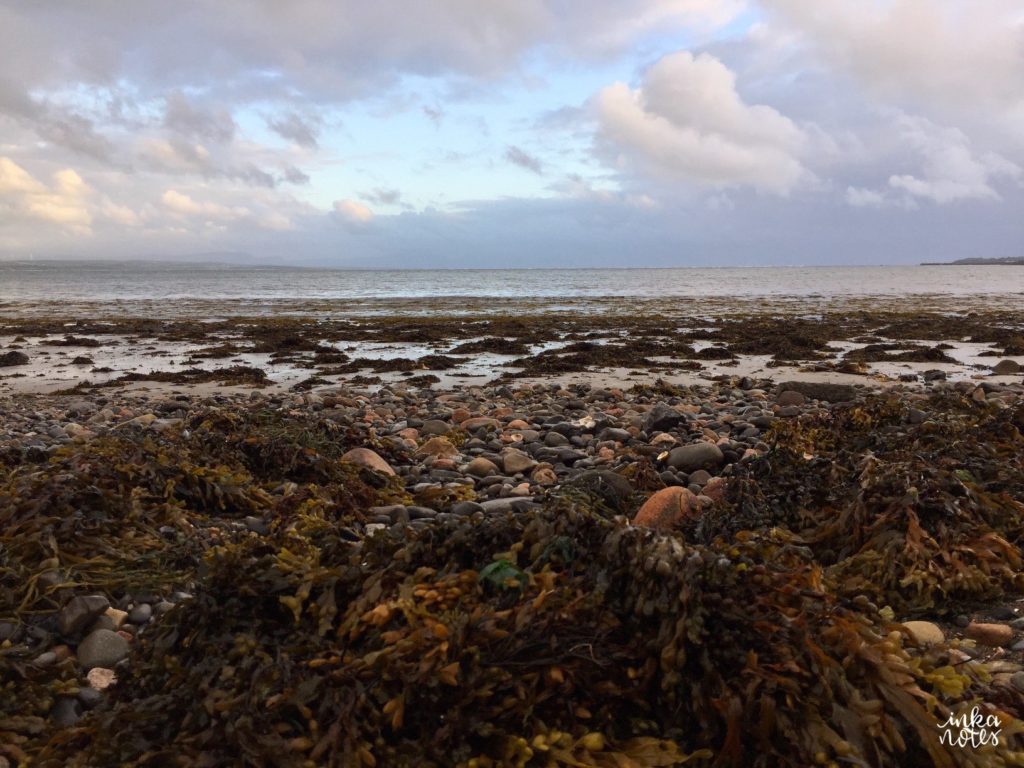 What do you always have in your Fridge?
Oh this is a tough one, I feel like there is not a whole lot happening in my Fridge, but you will probably always find some type of Milk. In thePantry (or Dry Cupboard) you will find lot of beautiful Jar, all with a Handlettered Description, WHAT ELSE? even though you could clearly see what is inside them. Bulk Food fan for life. Saving and Reducing Plastic. And if just makes me happy opening that Cupboard. You would find Rice, Pasta, Beans, Flour and all kinds of good things. I could whip up a quick cake for you if you like?
So that is it for day, Five Fact on the Fifth in February ! How many "F" can you have in one sentence. See you next time, and remember feel free to join this month until Febuary 28 if you like or start in March. Lets get to know each other.


---
All content, pictures Copyright © 2021 by inka notes | www.inkanotes.com • All Rights Reserved. All other content is copyrighted by the respective authors and linked to Origin.